[av_headline_rotator before_rotating='5 Missions at Southern Elephant Hospital, Krabi, Thailand' after_rotating=" interval='5′ animation=" tag='h1′ size=" align='left' custom_title=" av-medium-font-size-title=" av-small-font-size-title=" av-mini-font-size-title=" custom_class=" admin_preview_bg="] [av_textblock size=" font_color=" color=" av-medium-font-size=" av-small-font-size=" av-mini-font-size=" custom_class=" admin_preview_bg="]
Southern Elephant Hospital
is under National Elephant Institute, Forest Industry Organization Thailand that
had been a good partners with Krabi Elephant House Sanctuary for a while.
We would like to show you all important missions that this elephant hospital always done to help take care and support sick and retired elephants.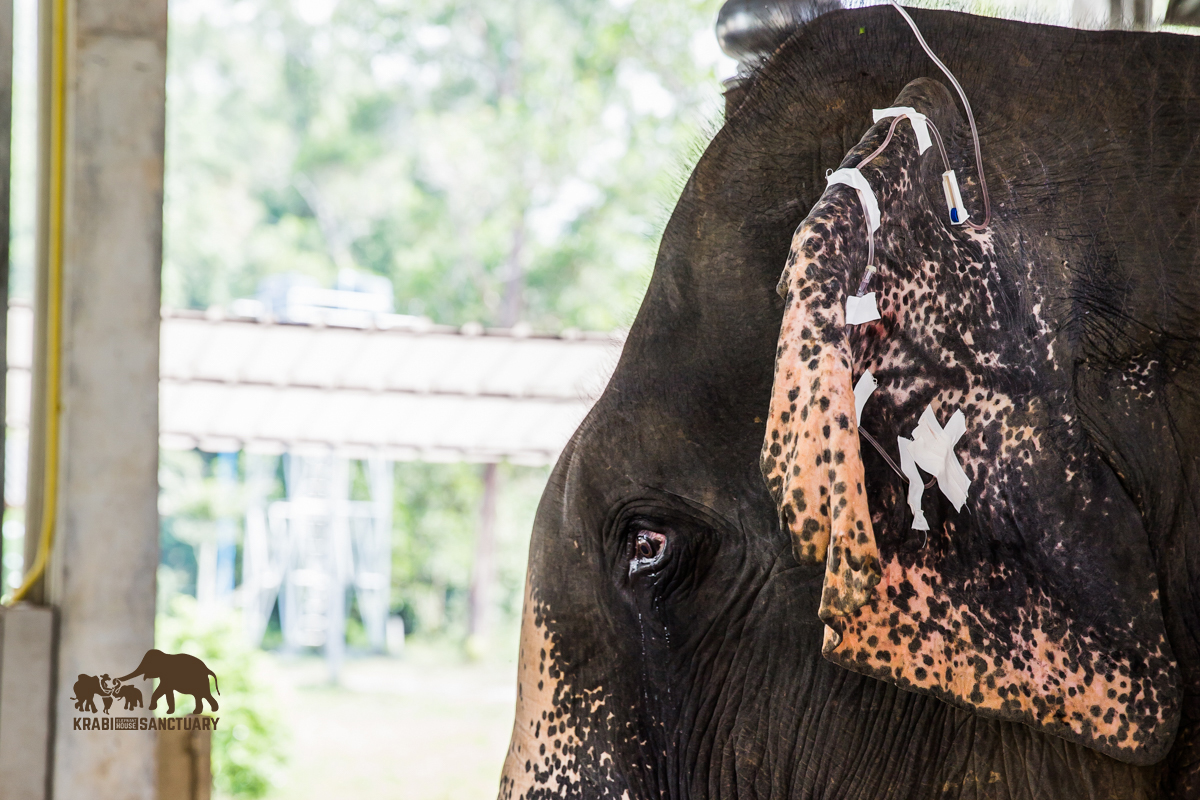 No Expend, No Additional Charge



Southern Elephant Hospital is located in Krabi province at 61 Moo 7, Tombon

Pela, Khlong Thom, Krabi, 81120, Thailand open from Monday – Friday : 9:00 hr. To 15:00 hr. And weekend and public holidays will be from 10:00 hr. To 14:00 hr. Operated under national elephant institute, forest industry organization.

This is the second elephant hospital in Thailand which taking care of elephants in 14 Southern provinces in Thailand. The hospital will taking care of retired elephants, sick elephants, those elephants that have accident during work and all elephants that have health issue without any expend by professional vet team.
Veterinarians' Service

Full time veterinarians who work at the Southern elephant hospital will travel outside the province for taking care of ill elephants over 14 Southern province. Vet also offer basic medicine for some elephants that needed.
Educate and Training

National Elephant Institute and Krabi elephant hospital form team together to train mahouts about the basic knowledge and information to avoid the accident. Some case, veterinarians will provided the real practice for demonstration.
Practice Institution for Young Veterinarians

Beside of taking care of the elephants, the southern elephants hospital is also be an institution for young veterinarians to learn and practice in the fields.
Thai's Southern Elephant Conservation Center

The conservation center aim to give all relate knowledge of Thai elephants. Taking care of retired and disability elephants for them to have better quality living if they cannot work.
You can visit Southern Elephant Hospital Facebook as per this link → https://www.facebook.com/pg/ElephantHospitalSouthern/about/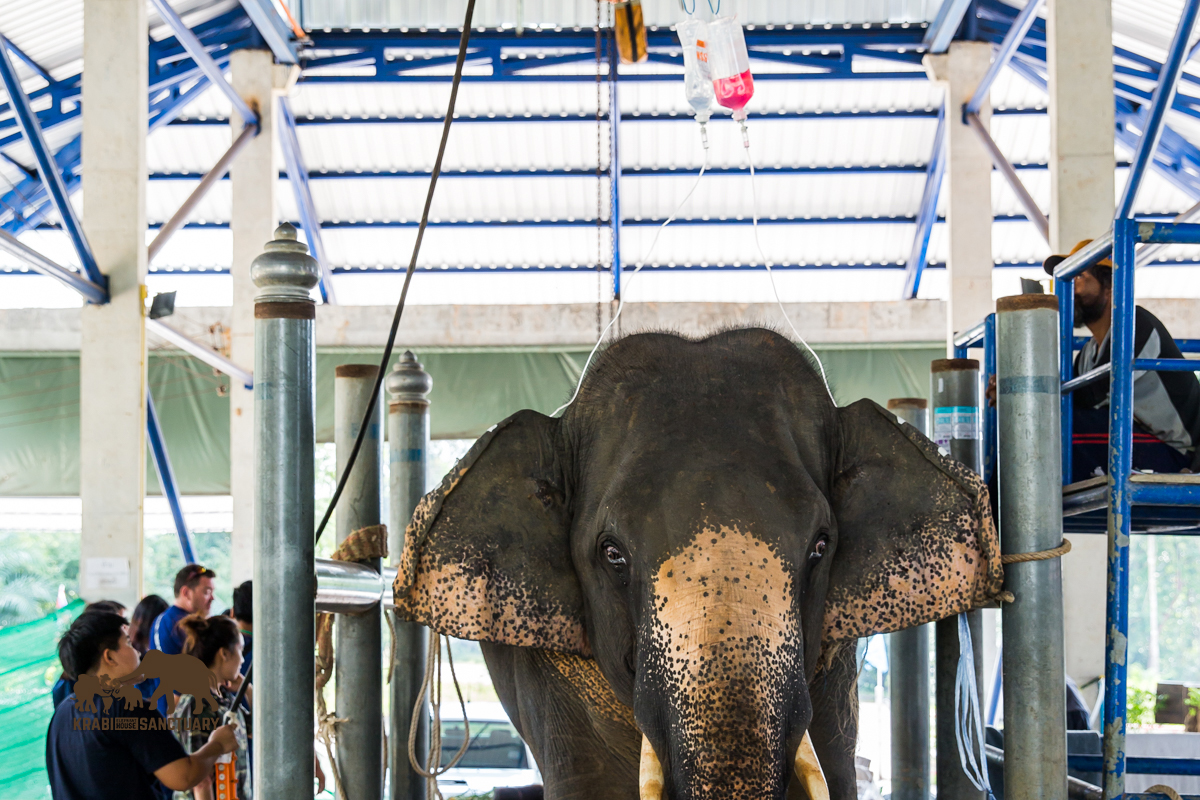 [av_button label='FB Page' link='manually,https://www.facebook.com/KBVphant/' link_target='_blank' size='medium' position='left' icon_select='yes' icon='ue8f5′ font='entypo-fontello' color='theme-color' custom_bg='#444444′ custom_font='#ffffff' custom_class=" admin_preview_bg="] [/av_textblock]