[av_textblock size=" font_color=" color=" av-medium-font-size=" av-small-font-size=" av-mini-font-size=" custom_class=" admin_preview_bg="] [contact-form][contact-field label="Name" type="name" required="true" /][contact-field label="Email" type="email" required="true" /][contact-field label="Website" type="url" /][contact-field label="Message" type="textarea" /][/contact-form]
Making Paper from Elephant Dung
From "Elephant Dung" transform to "Paper from Elephant Dung"
which are eco-friendly activities provided at Krabi Elephant HOUSE Sanctuary.
You can now join our new paper making activities in #ProgramD
"Paper from elephant dung" It is one of our famous activities. Not only environmental-friendly activity, yet the elephants processing good quality paper because elephant dung is high in fiber.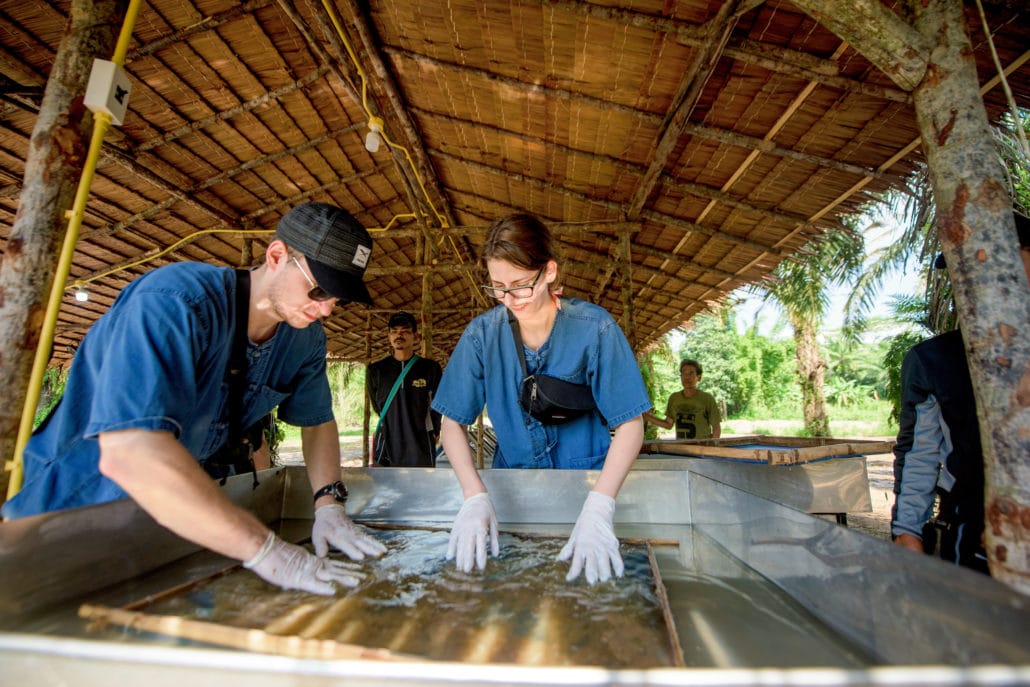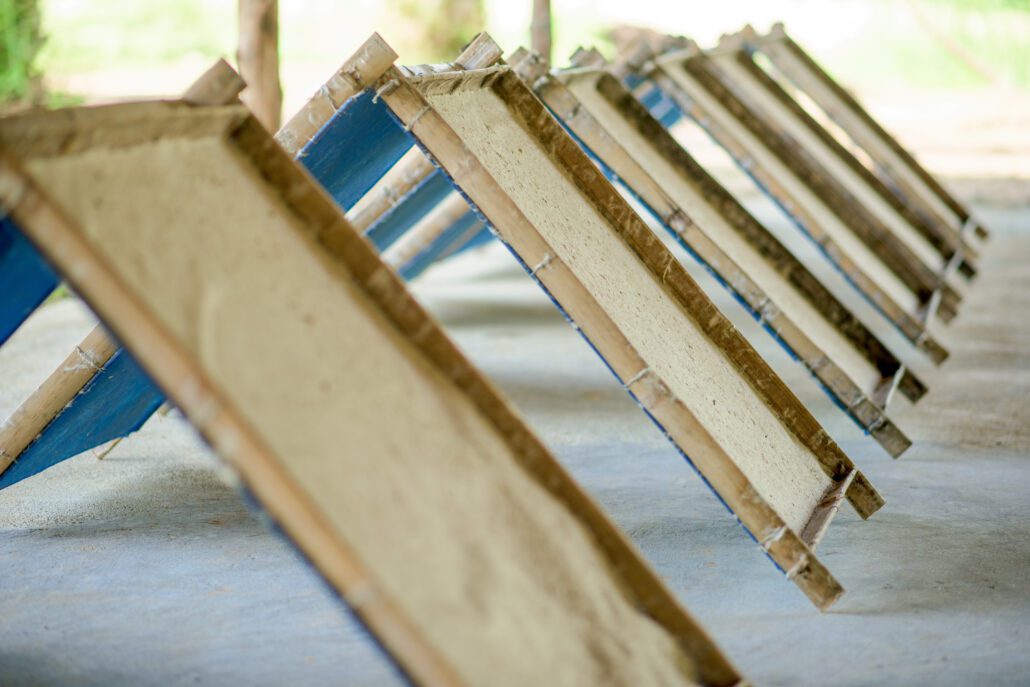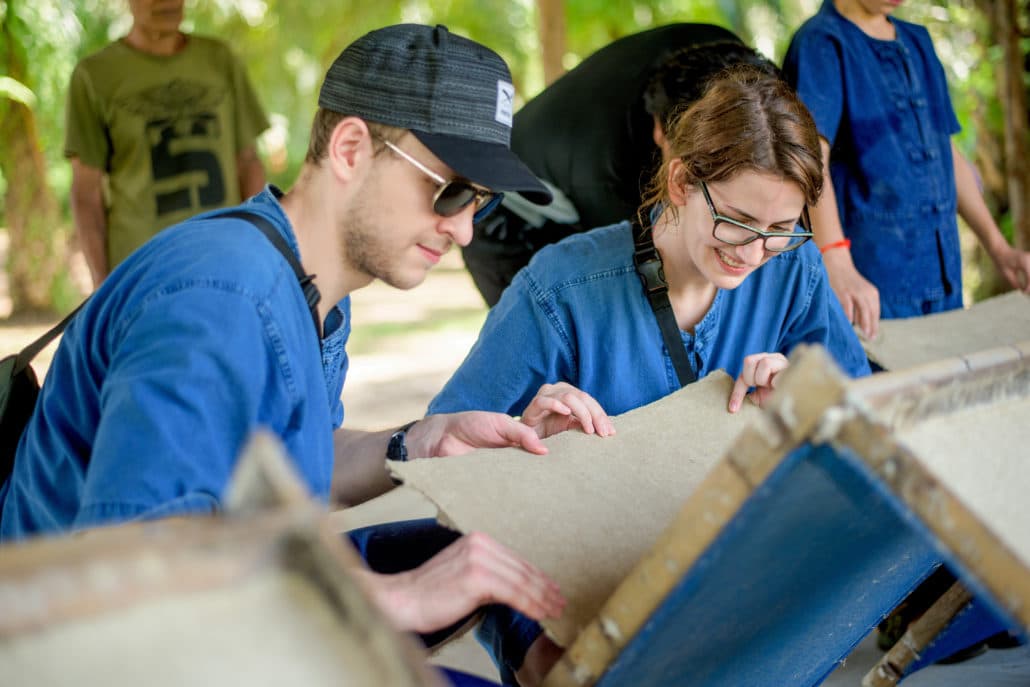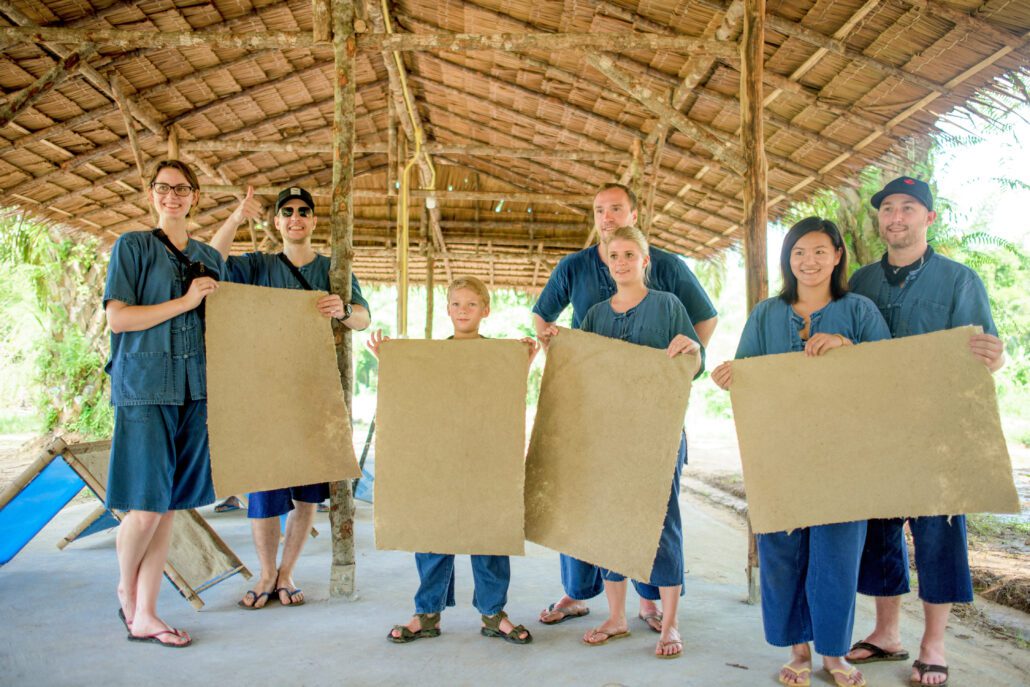 [/av_textblock] [av_icon_box position='left' icon_style=" boxed=" icon='ue859′ font='entypo-fontello' title='Program D' link='manually,https://krabielephanthousesanctuary.com/product/program-d/' linktarget=" linkelement=" font_color=" custom_title=" custom_content=" color=" custom_bg=" custom_font=" custom_border=" av-medium-font-size-title=" av-small-font-size-title=" av-mini-font-size-title=" av-medium-font-size=" av-small-font-size=" av-mini-font-size=" custom_class=" admin_preview_bg="] Book Program D directly with us.
[/av_icon_box] [av_icon_box position='left' icon_style=" boxed=" icon='1′ font='entypo-fontello' title='Facebook Page' link='manually,https://www.facebook.com/KBVphant/' linktarget='_blank' linkelement='both' font_color=" custom_title=" custom_content=" color=" custom_bg=" custom_font=" custom_border=" av-medium-font-size-title=" av-small-font-size-title=" av-mini-font-size-title=" av-medium-font-size=" av-small-font-size=" av-mini-font-size=" custom_class=" admin_preview_bg="] Follow up in FB for more Elephant Photos.
[/av_icon_box]