VISIT UNFORGETABLE EXPERIENCE AT THE SANCTUARY
We are a big family who lives together between elephants and humans for 2 generations. We're working together and taking care of each other. Here's a Krabi elephant house sanctuary, the place where elephants are not just animals but we are "family members". In the past, elephants are not wild animals but they were served as the warrior beside the King in the war. In many histories of Thai dynasties, elephants fighting along with us. Thus, this is the reason why an elephant becomes a nation symbolic and used to appear in the Thai national flag. Not mentioning, some elephants also work hard in city building.
Our sanctuary is the Ecotourism which would like to conserve the elephant and live with them as the FAMILY. We've rescued a group of the elephant from different places and have established here to be the sanctuary for keeping them safe and having a better quality of life. The main reason for Krabi Elephant House Sanctuary is not only allowing people to get closer to these beautiful elephants and but also support the Southern Elephants Hospital. We can all be a part of helping and taking care of elephants. Please try to come and visit Lanta sanctuary for a once in your life..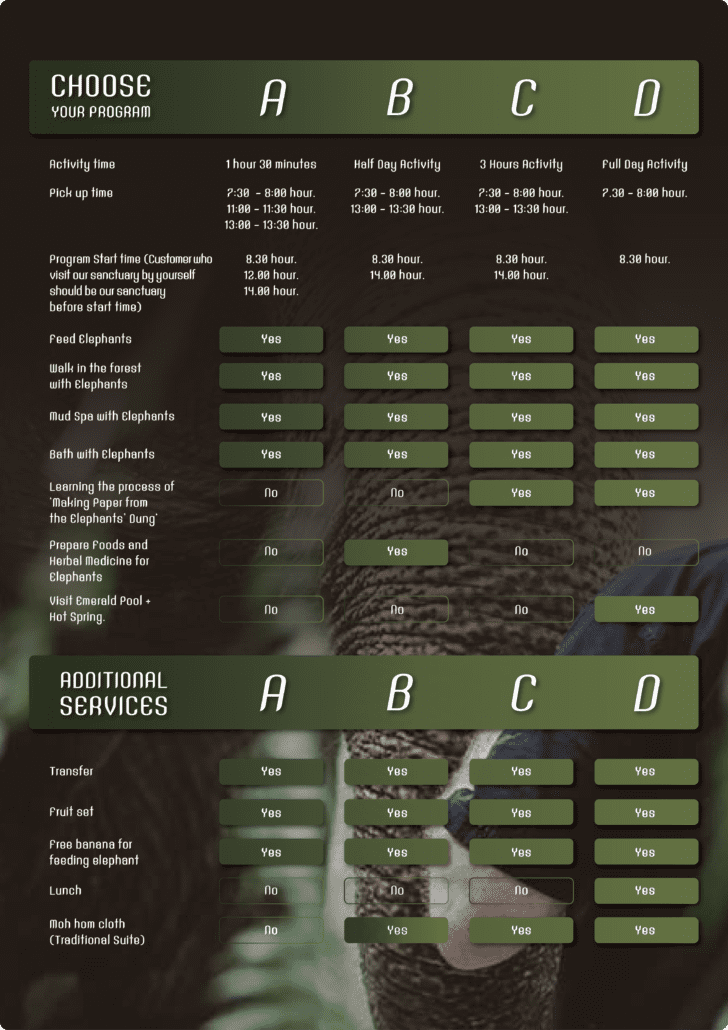 *If you come on your own, please arrive at the sanctuary before start time.