Sustainable Product : Brought to you by the Elephants' Poop at Krabi Elephant HOUSE Sanctuary.
Elephant spend 12-18 hours a day eating and they usually consume about 10% of their bodyweight. Of cause with this huge amount of eating, they can deposit upwards of 150 kg of poop daily! WoWWWWW! And most of their poop contain with lots of fiber because of their nutrition behaviour of eating bananas, banana grasses, banana trees and pineapple. We are using the elephants' poop with high fiber transfer into environmentally friendly paper. Paper will be change to be sustainable products.
At Krabi Elephant HOUSE Sanctuary we are selling sustainable product from the elephants' poop such as paper hat, paper cover book, paper bookmark and paper pen holder. These products are environmentally friendly products. No Plastic, Easy to decompose and no harm to other animal or living species on earth.
At Krabi Elephant HOUSE Sanctuary, we are the only sanctuary in Krabi that offer paper making experience from elephants' poop and offer environmental friendly products for sell.
Interest in learning how to make paper from Elephants' poop at Krabi Elephant HOUSE Sanctuary.
Book Now with us!
Program C –> http://krabielephanthousesanctuary.com/product/program-c/
Program D –> http://krabielephanthousesanctuary.com/product/program-d/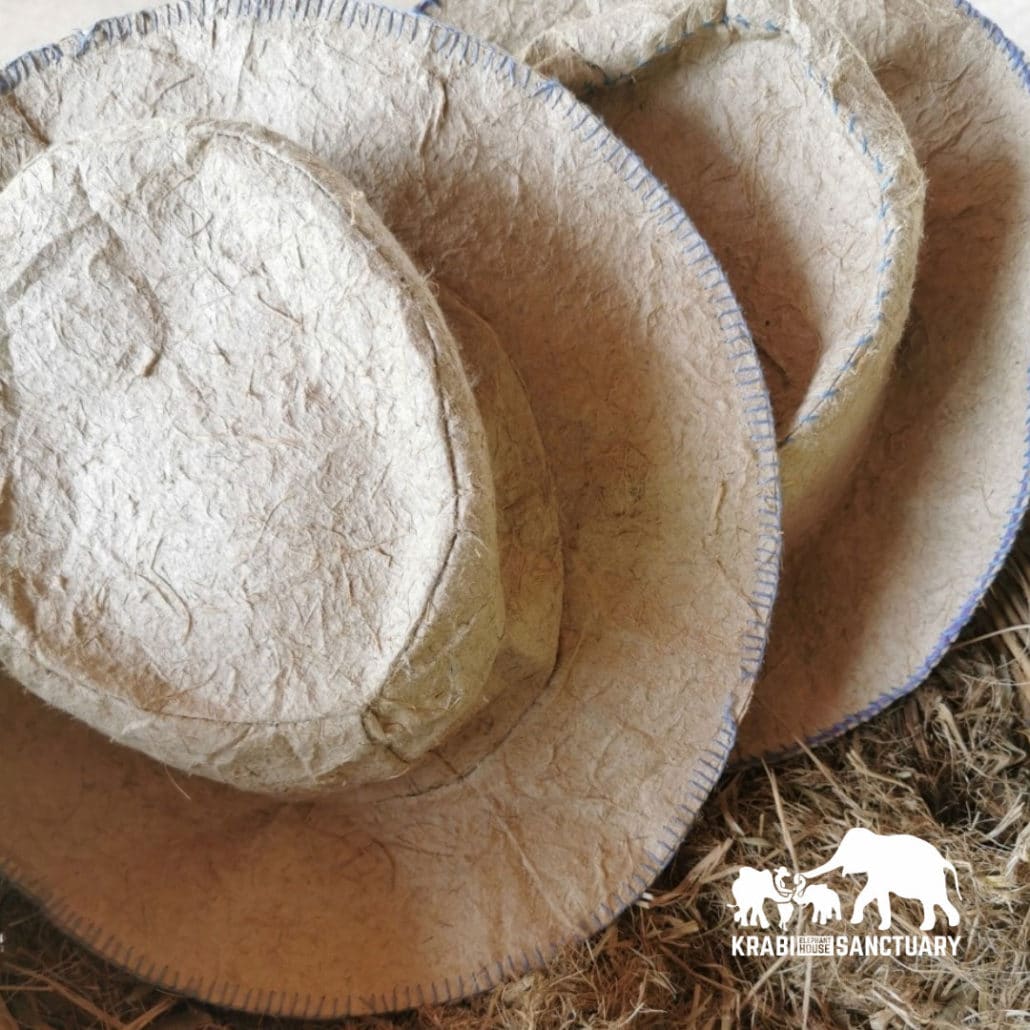 https://krabielephanthousesanctuary.com/wp-content/uploads/2019/08/Elephant-Poop-Product_1.jpg
1080
1080
admin
https://krabielephanthousesanctuary.com/wp-content/uploads/2022/06/Krabielephanthousesanctuary_logo@4x-300x175.png
admin
2019-08-30 11:03:27
2020-01-27 13:22:43
Sustainable Products : Brought to you by the Elephants' Poop at Krabi Elephant HOUSE Sanctuary